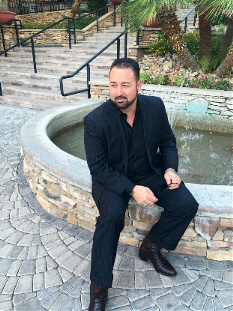 Hi this is Justin James, CEO of THE HYPNOSIS COMPANY as a professional performing artist, Hypnosis Instructor, Trainer and Stage Hypnosis Industry Advocate for safety on stage. In late 2007 I was tasked with a challenging issue. Promote the industry while reducing claims liability from poorly trained performers.
Sadly there were a lot of claims in the industy, venues and even entire countys were being closed to performing hypnotists. It was becoming a massive problem and options were being closed to everyone.
Somehow or another I ended up leading the charge to fix this terrible situation partly because I needed to have liability insurance and I could not just stand there and watch a business I have dedicated my life to destroyed because of the actions of a few.

Well as many of us have done in the past I called several insurers and they hung up on me however I got through to the VP of one of the largest insurance brokerage in the world and ended up in a direct discussion with the underwriters. The underwriters wanted a safety program and they thought
I would be perfect for it. That and an exclusive partnership with N.A.M.E. has enabled us to create a few industry firsts.

We now have the worlds only stage hypnotist insurance policy through an exclusive partnership with NAME.

The Safety test is the only hypnosis safety test in history to be vetted and approved at the underwriter level.
We now have access to first class liability insurance.
We have the first ever Stage Safety Advisory Board.

The Board Has Seven Members with over 160 years of experience combined all who are not only Hypnosis Instructors however 5 are highly accomplished Stage Hypnotists all are associated with professional Hypnosis Schools 2 have taught Hypnosis at the college level one is the author of over 15 hypnosis books. One wrote the first book on Stage safety.
The Board is as follows
Justin James, Lee Darrow, Tom Silver, Richard Nongard, Katherine Zimmerman, Chuck Milligan, & Sean Michael Andrews.
Combined these professionals and myself created an online safety course to assist our industry in its growth and maintain liability losses to a minimum.
All of these professionals have donated their time at no charge and are working for the benefit of the community at large. Please visit the advisors pages to contact any of them or learn more about them.