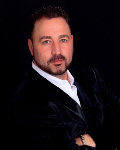 Justin James CEO The Hypnosis Company
Founder of the first Stage Safety Advisory Board and involved in business since his earliest yrs, Justin's background includes almost 20yrs of involvement in peak performance. A former Senior Executive Vice President for BHA Justin was responsible for reshaping the lives of thousands of senior executives from all major industries for over a decade. A solid background in Marketing, Business Development, Human Resources, General Management & Counseling served him well.
Founding The Hypnosis Company in 1994, Justin had a dream of one day leaving the corporate world, though he never thought it would be as a stage entertainer. Taking on a life of its own The Hypnosis Company began sending Justin coast to coast doing Hypnosis demonstrations and teaching Hypnosis classes. Called to do a stage hypnosis show many yrs ago Justin reluctantly agreed. The show was a hit and started everything down a wildly different path. Today The Hypnosis Company is based in Justin's home town, of Las Vegas. You can catch Justin all across the USA performing hundreds of times a yr.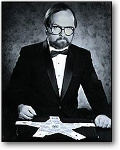 Lee Darrow Certified Hypnotist Author • Lecturer

Author of two books, Backstage Considerations for the Stage Hypnotist (2003) and Stage Hypnosis Safety - A Primer (2005 & 2006) dedicated solely to the topic of stage hypnosis safety, Lee has also taught the first workshop on the topic at the National Guild of Hypnotists 2006 convention in Marlborough, MA.

For over forty years, Lee has performed his special brand of stage hypnosis shows for clients across the Western Hemisphere and Europe. Lee is a leader in innovative hypnotic techniques, having won multiple awards for hypnotic induction technical originality at the MidAmerica Hypnosis Convention and was honored to perform at the First World Congress on NeuroLinguistic Programming held near Detroit, MI in the late 1970's and sponsored by Michael Brown of Spectrum Psychological Services in Ann Arbor, MI.
Lee's entertainment clients and appearances range from Oprah Winfrey and W. Clement Stone to the cast of Star Trek and a continuing promotional relationship with Sandals & Beaches Resorts for the last eleven years, Serta Mattress, Kraft Foods, Siemans, BBD&O, Belkin, Comdex, MacWorld, Medieval Times, Akzo-Nobel, KPMG and McDonalds Corporation, where he was a headliner at their Y2K party at their corporate headquarters in Oak Brook, IL, numerous colleges, universities and private clients as well.


Richard K. Nongard, LMFT/CCH

Is the Executive Director of Peachtree Professional Education, Inc. a provider of state board approved hypnosis continuing education since 1994. He is the author of numerous books on mental health related topics, and of several hypnosis books and training programs. He is a Licensed Marriage and Family Therapist, a Certified Personal Fitness Trainer and a Certified Clinical Hypnotherapist. He has been trained in clinical hypnosis in the Unites States, Canada and Europe, and his educational products have included many materials related to stage hypnosis in collaboration with some of the biggest stars of Las Vegas. He has been performing magic, comedy and stage hypnosis since childhood, and has performed his stage hypnosis show most recently on the Las Vegas Strip.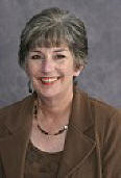 Katherine Zimmerman
is an internationally-known author and speaker, Certified Clinical Hypnotherapist, Reiki Master, and EFT-CC with a private practice. Since 1989, she has taught classes on self-hypnosis, EFT, and other related subjects, along with doing presentations on hypnotherapy at professional conferences nationwide.
A prolific writer, Katherine's published works include Business Solutions; Hypnotherapy Scripts Volumes One and Two; a series of Instructors Manuals containing everything an instructor requires to teach these classes and seminars. The manual cover a variety of topics including Self-Hypnosis, Hypnosis for Public Speaking, Empowering the Inner Child, and Self-esteem and Stress Reduction; and her book Finding Your True Self: Using Hypnosis and Other Tools to Uncover the Real You.
She is an author and consultant, has lectured through the Speakers Network, at the University of California, Davis, taught through the Learning Exchange in Sacramento, California and taught through the Experimental College at UC Davis for many years.
Katherine is the Director/Instructor of the California Hypnotherapy Academy, a state approved vocational school, a former guest lecturer for the University of California Medical Center, Davis and former guest instructor for Hypnotherapy Training Institute of No. California. She is authorized to teach hypnotherapy for a California private postsecondary education institution approved under California Education Code 94311(a).

TOM SILVER Clinical Hypnotherapist • Author • Lecturer
the Founder of Tom Silver Institute of Hypnosis which is dedicated to teaching more advanced, more accurate and more scientific methods of hypnotism.
has successfully trained and helped thousands of students of hypnotism and other therapists for many years is currently teaching advanced courses in Scientific Hypnotherapy in America and in England. Considered to be one of the leading experts in group-hypnosis, physical & shock hypnosis induction methods, fears & phobia removal, emotional replacement therapy, and EEG Scientific hypnotism. Together with Dr. Ormond McGill - the 'Dean of American Hypnotists', have co-authored two books, The How-To Book of Hypnotism and Hypnotism A Hypnosis Training & Techniques Manual - The Real Questions & Answers.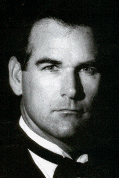 Chuck Milligan
Chuck has been performing hypnosis stage programs for over 23 years. Although he is trained as a hypnotherapist, his career has been based exclusively in the entertainment industry. Chuck is truly an international performer, having performed in London, Greece, Italy, Spain, Mexico, Japan, Korea ,and Africa, among other countries. Due to Chucks extensive military background (He is an ex-Force Recon Marine, trained as a sniper and paratrooper) he has strong loyalties to the military and has made three trips to Iraq to entertain the U.S military troops . Chuck will return to Iraq several more times Before the war is over. When not traveling outside of the United States, he performs at colleges, universities, and high schools throughout the entire United States. Chuck's hypnotist friends refer to him as " The Grad Night King", as he is responsible for booking over 100 Grad nights every year.
Chucks extensive experience has given him considerable insight as to how to perform under every condition imaginable, from outside shows in 130 degree weather, to shows in a war zone that were interrupted in the middle due to incoming rocket attacks. It is Chucks hope that his contribution to this project will help you in keeping yourself and others Safe on Stage.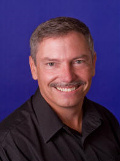 Sean Michael Andrews
Street Hypnotist, Hypnotherapist, Hypnosis Trainer
Known to many as the "World's Fastest Hypnotist," Sean is best known for his work as one of the foremost street hypnotists. The Director of Maryland Family Hypnosis Centers, Sean is also the President of the Maryland Chapter of the National Guild of Hypnotists. An international speaker and hypnosis trainer, Sean is the Executive Director of the Atlantic Hypnosis Institute. A graduate of Regents College, he is a Master Practitioner of Neuro-Linguistic Programming, and is a Certified Life Coach. Sean holds a black belt in Taijutsu Karate. He is certified with:
* National Guild of Hypnotists * National Board of Hypnosis Education and Certification * International Medical and Dental Hypnotherapy Association * Society of Neuro-Linguistic Programming