Fair & Festival Entertainment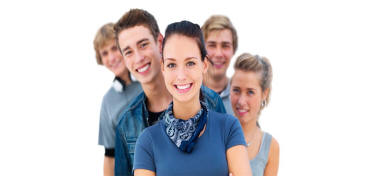 Kids line up by the dozens to volunteer to be in our shows for one reason... Fun!
Hypnotic fun for the family!
The music starts rhythmically thumping and the people start filling the seats for the first show of the night, the audience is filled with skeptics and believers alike all wanting to see the hypnotist.
Dozens rush the stage excited to be the first hypnotized by none other then Justin James.
Putting 40, 50, even 60 people on stage Justin hypnotizes them and then the fun truly begins!
The ultimate Improv show!
Themed and choreographed to to todays and yesterdays hottest hits, Justin James orchestrates a family friendly event that leaves people in stiches! No two shows are alike and the skits are nonstop!
Building the excitement!
For Fairs and Festivals Justin recommends 3 shows a day starting in the evening for example 6pm 8pm and a grande finale at 10pm The first show Justin concentrates on the younger members of the audience hypnotizing kids as young a 6 years old and building the excitement for the second show! The 8pm show is all about the teens. The music and choreography change accordingly and there is not an empty seat in the house! The grand finale hosts all the older teens and adults, Grandma and Grandpa get into the action as well!
Standing room only!
Justin's Shows are standing room only events and thousands will pack the stage area to see the show!
Safety first!
Safety is a top priority for The Hypnosis Company and your patrons are our first concern. Justin has spent almost 20 years perfecting his skills and is the founder of the only insurance company approved Stage hypnosis Safety program in the world.
See why Justin James and The Hypnosis Company is your number one choice!
Go to our booking page or call 702-430-6067 to book your event!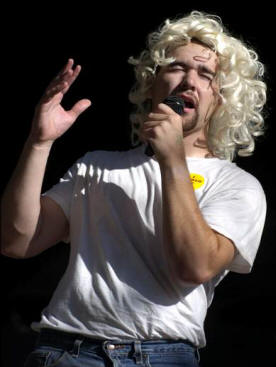 Booking entertainment for your Fair
If you have attended a booking convention in the last several years you will have heard the jokes about it being a "Hypno convention" due to the many hypnotists that are advertising their shows each saying they are the worlds best Hypnotist or Master Hypnotist.
That can be very confusing when you are trying to book an entertainer for your multi day event. If you are like most fair board members you want the best bang for the buck and you have a budget so booking the cheapest entertainer that fits the bill.
The problem is "quality entertainment is not cheap and cheap entertainment is not quality". That is especially true of hypnotists as there is no licensing or mandatory training requirements to become one.
So who cares?
with over 750,000.00 in liability insurance claims placed against poorly trained stage hypnotists the last few years you need to care because that cheap entertainment could truly cost you far more then you expected.
What to look for when hiring a hypnotist.
Check their website!
A website is your first stop in getting a good feel for many products today, entertainers are no different. A well designed website speaks of professionalism and it also gives you an opportunity to look at several different areas.
Credentials and Venues played
An experienced professional will have a list of many different venues that they have played and have listed their education and history.
Video!
Show video is very telling.. Is it well done and professional or does it look like bad handy cam footage? It the material funny and tasteful or embarrassing and rude?
Insurance
Ask to view a copy of the entertainers insurance and ask for a certificate of additional insured. Are they insured with an A Rated carrier? Are they carrying at least a million in general liability?
These are but a few of the basics to look at when looking to hire a entertainer that is going to interact with thousands of your patrons.